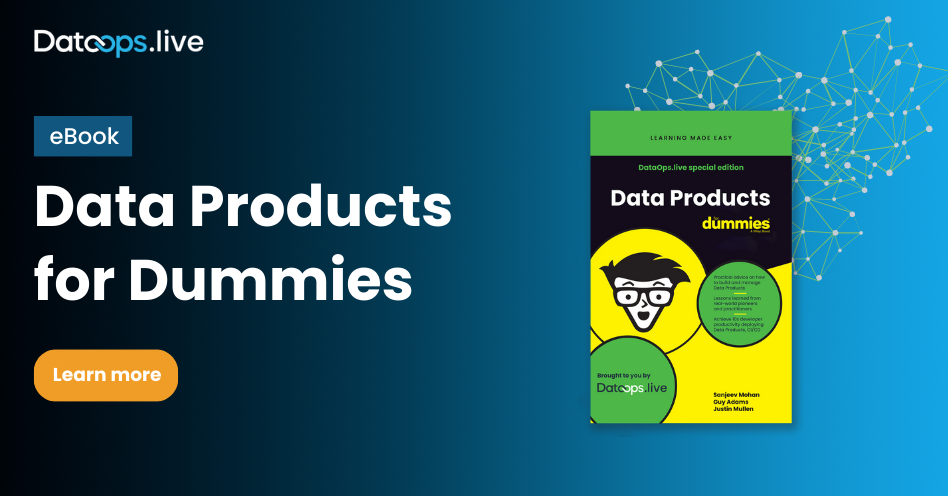 Data Products for Dummies eBook
Written by the pioneers of Data Products and the DataOps Methodology, Data Products for Dummies provides a real-world guide for all organizations to use Data Products as the base unit of data management. 
Data is a victim of its own success - It's such a critical ingredient for any organization that data teams face ever-tighter deadlines to deliver the goods. The traditional way of creating data applications isn't scaleable and data teams are becoming a bottleneck. The older approach leads to data outcomes that lack accountability and data pipelines that aren't reliable. 
Data Products are the future for how organizations will organize, develop, and deploy data assets and data applications. But current information about data products can be complex and confusing. Data Products for Dummies is your one-stop guide to moving beyond the theory to embark on a pragmatic and practical journey towards building data products for your organization. Using relatable examples throughout, this book demystifies data products and sets you on your way to unlocking this powerful approach for developing modern applications. Download your copy today!